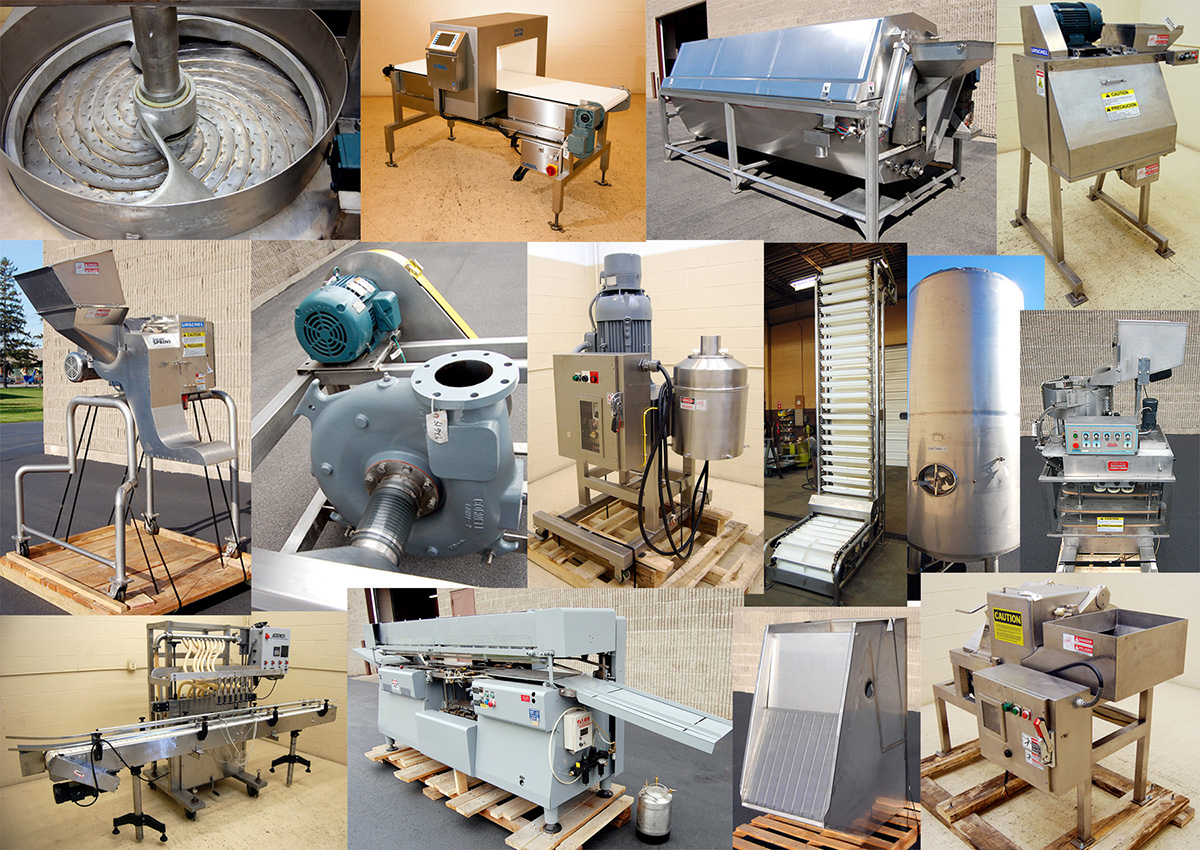 Alard Equipment Corporation is an equipment dealer for the Industrial Food Processing Industry, we buy, sell, refurbish, recondition, and reconfigure industrial food processing and food packaging equipment for canning factories, frozen foods companies, fresh produce processors, beverage companies, meat packing companies, dairy and cheese processors, and other related filling, packing, and packaging applications.

Alard enjoys a stable work force with high retention and low turnover, but, we do periodically need to recruit new personnel for jobs that open up due to retirement or other factors.





We are always appreciative of applicants who submit resumes and / or applications for employment, for consideration when openings do occur. You may send your resume to, or complete an employment application at the following address...





Alard Equipment Corporation

6483 Lake Avenue

Williamson, New York 14589

Phone: 315-589-4511

Fax: 315-589-3871

EMAIL:

[email protected]


We will post the details of any openings we are looking to fill, below...


---
EQUIPMENT TRADER:

We seek an individual specifically experienced in purchase and sale of food processing and packaging equipment, to supplement our existing staff and help us achieve our growth goals.



The Equipment Trader is position is a full time attendance-mandatory position at our Williamson, NY offices. Home-office workers need not apply. Applicants must be able to document a track record of success at dealing in food machinery.

Salary plus commission, medical, 401K pension, paid vacation, & etc.

Contact us at the above address / phone / Email to submit your resume / application.




SHOP MECHANIC ELECTRICIAN desired:

Due to the pending retirement of one of our top shop technicians (now in his 40th year with us), we are looking for an exceptional individual with both electrical and mechanical aptitude, preferably with experience in food processing and packaging machinery.

We work daytime, weekday hours, to refurbish, restore, and configure mostly pre-owned food process and packaging equipment for canning plants, frozen foods companies, and fresh-cut salad producers. This equipment is mostly 3 phase driven, with DC control circuits, many involving panels with variable frequency drive and / or PLC controls and / or safety interlock systems. Versatility and problem solving abilities are especially applicable in this capacity.

Contact us at the above address / phone / Email to submit your resume / application.
SHOP MECHANIC ELECTRICIAN, Williamson NY, Wayne County, NY
Under general supervision you will work with our other shop staff to perform restoration and setup-to-application work on a wide range of food processing and packaging equipment makes, models, and types. In concert with colleages, you will test run, diagnose electrical and mechanical problems, repair, refurbish and reconfigure food manufacturing equipment for the Food Processing Industry.
NECESSARY QUALIFICATIONS: Candidates must have a working knowledge of electrical components and controllers, wiring, transformers, and circuits, as it relates to industrial processing and packaging machinery, shop, and facilities equipment and systems, including: Basic AC and DC electrical power and circuits, including 3 phase AC power systems, electric motors (single and three phase), electrical control systems for industrial equipment, relays, starters, safety interlock systems, variable frequency controls including VFD controllers, and at least a general understanding of PLC control systems.
Knowledge of mechanical, hydraulic, and pneumatic systems also needed for repair of mechanical and electrical systems and controllers also desired.
Candidate will be required to operate a forklift at times, to move equipment in and out of the work area, and or otherwise to assist with truck loading, truck unloading, and / or storage of equipment in shop staging area or company warehouses.
Good physical strength and stamina are required, for working while walking, standing, and /or occasionally pushing / pulling / lifting products or parts up to approximately 60 lbs.
Other Requirements:
Versatility - Because we restore, refurbish, and reconfigure a wide range of makes, models and types of machines highly specialized for food manufacturing, our work is non-routine, and our workers need to posses and/or develop multiple skills.

Problem-solving ability. Again, since this is restoration, and not assembly line work, you will need to be thoughtful and creative in producing quality equipment with compelling economies for prospective buyers.

Own your own tools.

Safety conscious and careful.

Aptitude in using various hand tools and measurement tools.

Ability to follow established procedures and practices and read instruction, schematics, simple blue-prints, sketches, etc.

Ability to work alone, or with a group.

Neatness and organization: must keep work area clean and orderly.

Performs shop or area maintenance such as general cleanup.
ADDITIONAL DESIRED QUALIFICATIONS
Welding skills (MIG, TIG, sanitary stick, etc.).



Fabrication or replication of minor pieces for the repair or replacement of parts on equipment, including sheet metal and frame / structural work; --requires use of shop equipment (break, lathe, mill, etc).