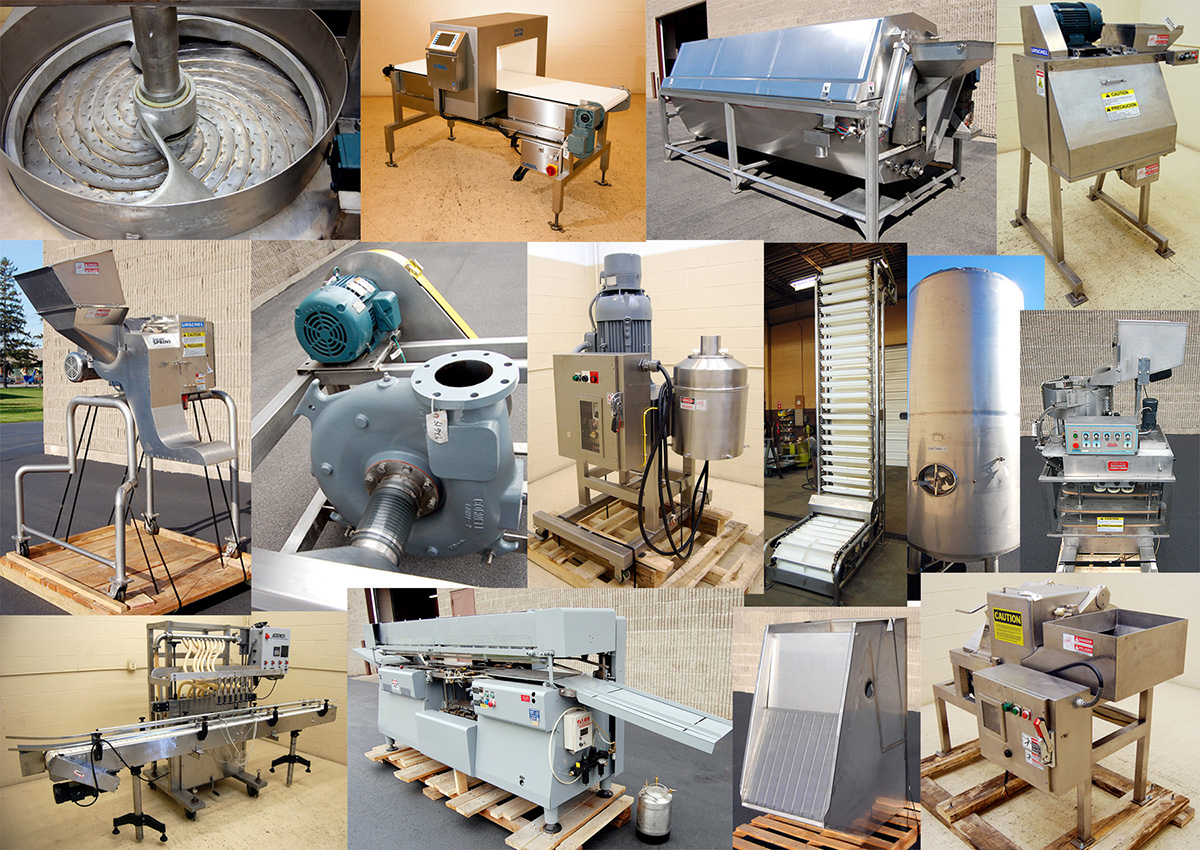 Alard Equipment Corporation is an equipment dealer for the Industrial Food Manufacturing Industry. We buy and sell new equipment, and refurbish, recondition, and reconfigure pre-owned industrial food processing and food packaging equipment. Our focus is on equipment for canning factories, frozen foods companies, fresh produce processors, beverage companies, meat packing companies, dairy and cheese processors, and other related filling, packing, and packaging applications.

Alard enjoys a stable work force with high retention and low turnover, but, we do periodically need to recruit new personnel for jobs that open up due to retirement or other factors.





We are always appreciative of applicants who submit resumes and / or applications for employment, for consideration when openings do occur. You may send your resume to, or complete an employment application at the following address...





Alard Equipment Corporation

6483 Lake Avenue

Williamson, New York 14589

Phone: 315-589-4511

Fax: 315-589-3871

EMAIL:

[email protected]


We will post the details of any openings we are looking to fill, below...


---
FOOD MANUFACTURING EQUIPMENT - Purchasing & Sales...
Food manufacturing industry experience desired, good office skills required. Full time inside position with benefits.
We're looking for experienced food-manufacturing professionals wanting a career change from plant operations to a vendor position serving the food processing industry, and willing to make the commitment to learn our niche business.
As a reseller, we deal in multifarious makes, models and types of industrial food production machines, dealing with a wide variety of businesses nationally and internationally; -so the work tends to remain fresh and challenging, not routine or boring.
This is a full-time inside buying, selling, trader position, working in a nice office in a pleasant, no-drama, small-town location. We buy and sell using the phone, email, and chat; so communications skills are key. As with any sales position, prospecting is a necessary part of the job; -but this is not a high-pressure hard-sell boiler-room environment. We are win-win dealers meeting our customer's vital business needs.
Occasional business travel is necessary.
Benefits include healthcare, 401k matching, life insurance, dental and disability options, and paid personal days and vacation time that increases with years of service.
Resume to: [email protected]
SHOP MECHANIC / FABRICATOR...
Mechanical repair and stainless steel metalworking shop, welding and / or experience in food manufacturing equipment maintenance a plus. Daytime / weekday hours, full time inside position, with benefits.
To support our growing business, we are looking for a reliable worker, preferably with experience in food processing and packaging machinery. Welding ability, machine shop skills (mill, lathe, etc), and 3 phase electrical expertise also a plus.
We work daytime, weekday hours, to refurbish, restore, and configure used food process and packaging equipment for canning plants, frozen foods companies, and fresh-cut salad producers.
The work involves machinery testing, diagnosis, repair, and some fabrication (of guards, framing, etc). Versatility and problem solving abilities are especially applicable in this capacity.
Benefits include healthcare, 401k matching, life insurance, dental and disability options, paid personal days and vacation time that increases with years of service.

Visit or call for application: 315-589-4511

Contact us:
Alard Equipment Corporation
6483 Lake Avenue
Williamson, New York 14589
Phone: 315-589-4511
Fax: 315-589-3871
EMAIL:
[email protected]