M-TEK CORR-VAC VACUUM GAS-FLUSH BAG SEALER,
28 inch seal bar...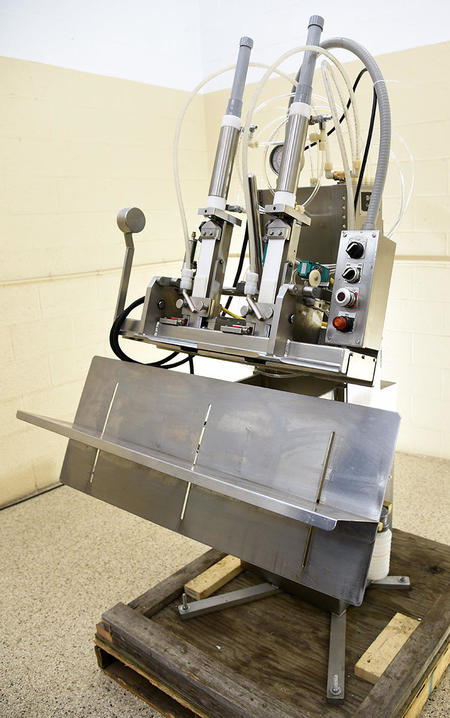 A refurbished M-Tek Corr-Vac Mark I vacuum gas-flush bag sealing machine with a jaw-type 28-inch wide sealing bar for M.A.P. (modified atmosphere packaging) sealing of bags, designed specifically with gentle low vacuum for delicate fresh produce packing applications such as spring mix, bagged salads, etc...



FEATURES:

Bag length-adjustable 8 inch wide by 42 inch long bag support shelf.


10 cfm Gast vane type vacuum pump.


Embossing code holders.


Frame mount adjustable working height.


Food grade stainless steel construction.


Vacuum and gas-flush capability, extends shelf life, preserves color of pre-cut produce, asphyxiates insects and larva in organic products.



208/230 volt 3 phase electrical input.

As of this writing, this reconditioned M-Tek bag sealer is in stock at ALARD, in EXCELLENT condition, available for timely shipment.

CALL 315-589-4511 to confirm availability, and to discuss your food packaging needs.

ALARD item reference #: Y3973