Urschel Comotrol PROCESSOR Slant model 3640, 40HP....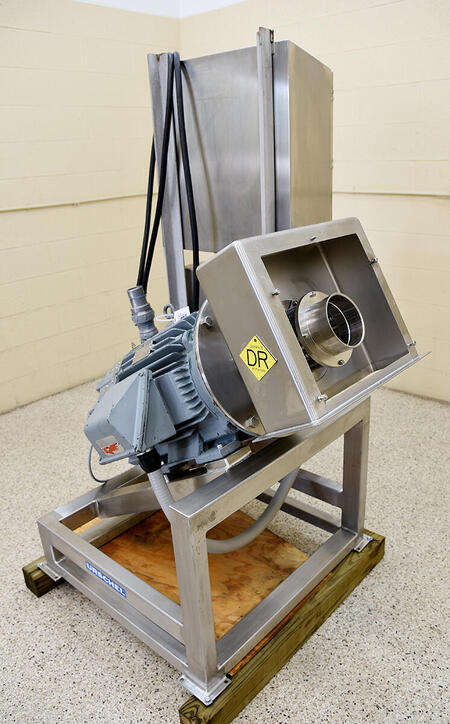 A compact Comitrol mill for small volume to high capacity production operations. Widely used for rework of gelatin capsules, biscuits, candy, noodles and a full spectrum of bakery goods. Also manufacturer recommended for reducing meats, fish, textured vegetable protein, fruits, vegetables, spices, seaweed, cheeses, chemical and pharmaceutical applications.

FEATURES:
Existing 3 inch cutting head with Diocut impeller included, manufacturer offers a wide range of cutting heads and impellers for particle sizes ranging from coarse to fine emulsions /powders / granules. CALL 315-589-4511 to discuss your cutting specification.


Cutting chamber / cutting head mounted at a slanted angle to facilitate product in-feed.


Continuous operation for uninterrupted production.


Designed for easy cleanup and operation.


Food grade sanitary stainless steel product contact surfaces and support frame construction.



40 HP with variable speed brakemotor drive controller with 460 volt 3 phase electrical input.

As of this writing, this Urschel Comitrol 3640 milling machine has just arrived in in stock at Alard missing an infeed hopper, but is otherwise in VERY good condition and available for timely shipment.

CALL 315-589-4511 to confirm availability, and to discuss your particular food processing milling and cutting equipment needs.

Alard item reference #:Y4289