FRUIT & VEGETABLE
MANUAL GRID CUTTING SYSTEM,
all stainless steel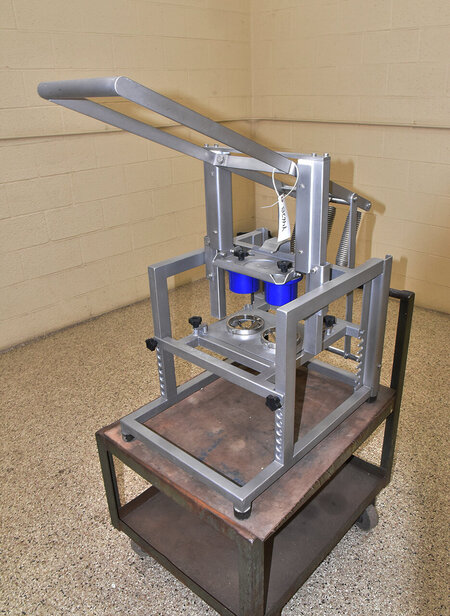 The Kronen Model HGW is a manually operated food cutter capable of coring & wedging of apples, slicing tomato, top/tail/cut or slice pineapple, potato wedges & fries, coring cabbage & peppers, destoning mangos, dividing cauliflower & broccoli and much more...

FEATURES:
Two (2) head manually operated table-top design.


Easily interchangeable cutting inserts with over 200 cut options available from the manufacturer.


Spring return loaded lever for effortless operation.


Adjustable working height up to 9.5 inches from the work surface.



All food grade sanitary stainless steel construction.

As of this writing, this manually operated grid cutter is in stock at ALARD, in LIKE NEW operational & cosmetic condition, available for immediate shipment.

CALL 315-589-4511 to confirm availability and discuss the details of your particular food cutting equipment needs.

ALARD item reference #: Y4628