METAL TRAP, food grade, stainless steel.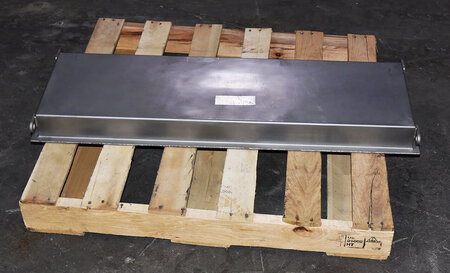 A Bunting Magnet Co. Model PMV4538XNF plate magnet commonly used to separate ferrous contaminants from belt transfer areas in industrial food processing and other assorted applications.


FEATURES:

Ceramic magnet.


36 inch long by 12 inch wide magnetic area.


Four (4) 5/8 inch mounting holes.


All food grade stainless steel construction



Previously used as part of an inline produce washer.

As of this writing, this metal trap plate is in stock at ALARD, being sold as-is for immediate shipment.

CALL 315-589-4511 to confirm availability and discuss your food processing needs.

ALARD item reference #: Y5204