HUGHES VIBRATING EVEN-FLOW HOPPER-FEEDER,
food grade, all stainless steel.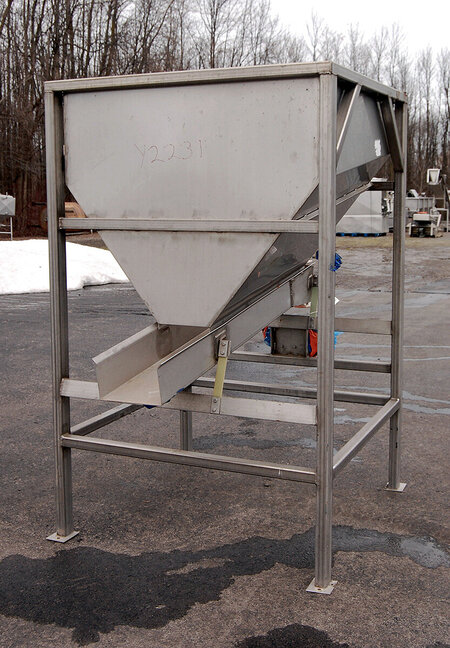 A Hughes FEED HOPPER with VIBRATORY discharge feed conveyor, also known as a live-bottom hopper, is manufacturer recommended for light products such as green beans, to accept bulk raw product infeed, while discharging an even product flow to your downstream processing and packaging equipment...



FEATURING:


10 inch wide by 70 inch long vibrating pan with 7 inch high side walls.


82 inch high infeed, 31 inch discharge height.


All food grade sanitary stainless steel construction.



208 / 230 / 460 volt 3 phase electrical input.

As of this writing, this vibrating-feeder with hopper is in stock at ALARD, in GOOD condition, available for timely shipment.

CALL 315-589-4511 to confirm availability and discuss your particular food process conveying equipment needs.

ALARD item reference #: Y2231