Supplying used food processing machinery since 1952, with over six warehouses of used food processing machinery & equipment IN STOCK!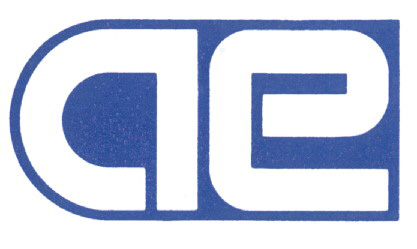 ALARD EQUIPMENT CORPORATION
6483 Lake Avenue
Williamson, NY 14589 U.S.A.
315-589-4511(voice) 315-589-3871(fax)
VINCENT Model VP-12
SCREW PRESS
12 inch diameter, stainless steel ,
continuous...

Click on picture(s) to enlarge!
Click on picture(s) to enlarge!
Click on picture(s) to enlarge!
The
Vincent Model VP-12K-K1 food grade stainless steel continuous screw press

uses a 12 inch diameter interupted flight screw running inside a screen, to continuously remove free liquid from material in an extremely wide range of applications. This type of press is used extensively in the food industry for production of fruit juice such as grape juice, in the production of food ingredients where an alcohol solution must be squeezed from foods such as soybean protein, pectin, and Xanthan gum. More mundane applications call for separating water from waste streams at food processing factories; for solids separation from waste-water with dewatering and compaction of waste material for clean, economical transportation. In many cases these waste solids are thus converted into animal feeds or marketable by-products. Examples include orange peel from orange juice production facilities; sugar beet pulp and trash from sugar beet mills; and spent brewer's grain from breweries. Screw presses are also widely used in the pulp and paper industry to separate water from cellulose fiber A growing use of screw presses in is dewatering dairy and hog manure as part of nutrient management programs.
A horizontal screw press

with a 12 inch diameter auger running through the 20 inch long by 11 inch wide infeed hopper, and 40 inch long screen section, to the discharge cone. The screw auger has a graduated pitch, with interrupted flighting to maximize dewatering, and resistor teeth to prevent co-rotation. Press cake moisture is controlled by a pneumatically actuated discharge cone.



All food grade stainless steel

product contacts, including the screen frames, which can be readily opened or removed for ease of cleaning and screen maintenance.



SCREENS are available in a variety of arrangements and screen perforation sizes

, commonly in the 0.020 inch to 0.095 inch perforation diameter range. With wedge wire screens, 0.012 inch to 0.030 inch slots are commonly used. Selection is determined by the material being pressed and the desired pressing results. The existing screens are usable, but worn and patched in places.



APPLICATION:

This model is manufacturer recommended as, but not limited to, a continuous dewatering press for pulp and paper, corn wet milling, as a citrus oil extractor for citrus peel, spent brewers grain dewatering, as a juice press for fruit and vegetable juicing, cooker crumb / cooking oil recovery, spent coffee, tobacco, pectin, xanthan gum, nutraceuticals, soybean protein concentrate (SPC), bioresin, cellulosic ethanol, wastewater recovery, waste dewatering / compaction.



POWER:

10 HP motor with a heavy duty foot mounted Reeves mechanical variable speed gearbox, 208/230/460 volt 3 phase electrical input.

As of this writing, this 12 inch diameter continuous screw press is in stock at Alard, in very good operational condition, available for immediate shipment with existing usable but patched screens, or can be fitted with new perforated or wedgewire screens to buyer specification by our shop prior to shipment.

CALL 315-589-4511 for current availability and to discuss your specific continuous screw press requirement.


Alard item reference #: Y2857


Unless otherwise stated, volume, speed, and/or capacity estimates given are those of the manufacturer(s) of the equipment. All offers are subject to prior sales and owner's confirmations. Unless otherwise specified, any prices shown do not include skidding, crating, or freight.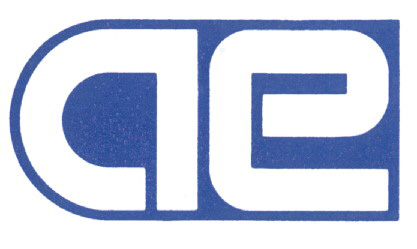 Search our website