300 gallon VERTICAL TANK
with sweep agitator-mixer,
single wall, food grade stainless steel...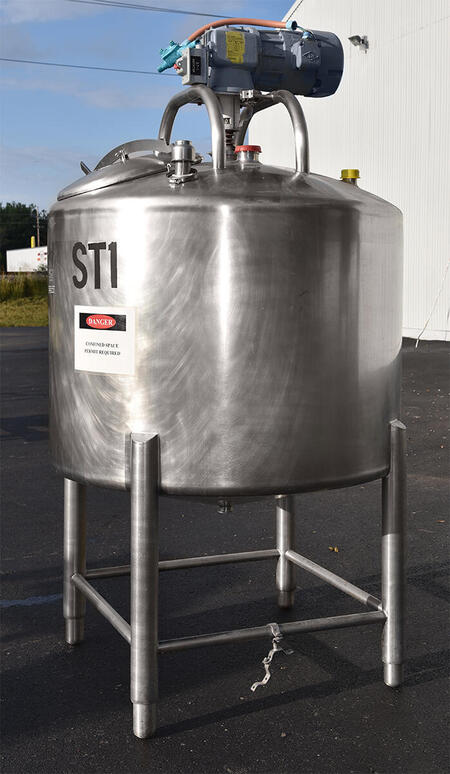 A DCI 300 gallon single wall food grade stainless steel vertical mixing tank with dome top and shallow cone bottom, with sweep agitation mixer for liquid sugars, juices, water, oils and/or other free-flowing liquids, liquid products...



FEATURING:


48 inch diameter by 36 inch straight sided vessel with shallow cone bottom.


2-inch diameter center bottom outlet with Tri-clamp connection.


Dome top with one (1) 3 inch and two (2) 2 inch Tri-clamp inlets.


19 inch diameter top manway.


Stainless steel legs.


208 / 230 volt 3 phase drive motor.


As of this writing, this food grade stainless steel 300 gallon mixing tank is in stock at ALARD, in very good condition, available for timely shipment.

CALL 315-589-4511 to confirm availability and discuss your food processing needs CALL 315-589-4511 to confirm availability and discuss your food processing needs.

ALARD item reference #: Y4283